We are very excited to inform you that the long wait is finally over. The new version 4.9.0 of J-BusinessDirectory extension has reached the surface.

We have invested a lot of effort in developing new features and improving the design of the extension. As a result, we have developed J-BusinessDirectory v.4.9.0, an advanced directory extension, with new features and improvements to provide the best experience.
There have been multiple improvements added but we want to share with you some of the most important changes.


New view for listing search results page
A new clean and modern view has been created to give your site a better look.
New view for business listing details page
A fresh new look for business listing details page



Custom attributes improvements
The custom attributes functionality has been improved and allows now to group the attributes and display them as icons



New section on dashboard with actions that need to be performed
To make the setup of the directory extension easier we have created a new section on admin dashboard that will notify you if all settings are performed. The most important settings have been contained in this panel so we can avoid configuration issues.



Image processing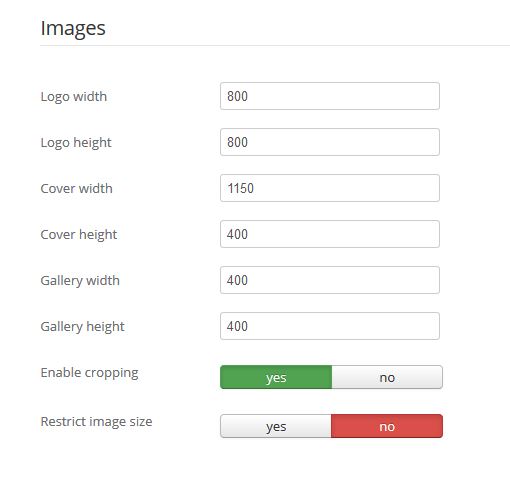 Image processing allows you to control the size and cropping of the images. You can set the size for the logo, gallery images and cover images.



How to update?
You can update automatically using the update section of directory extension or manually. If you choose the second alternative you can download the latest version by login on your CMSJunkie account and go to My Downloadable Products section.


Bug reporting
Since this is still a beta version some bugs may have dodged our QA team but they will definitely won't get past you.
We have created a dedicated section for reporting the bugs
http://www.cmsjunkie.com/forum/jbd-beta-testing/?p=1


Complete list of new features and improvements
Bellow, you can find the full list of new features and improvements that have been developed on 4.8.0 version.


New features
Business type accessible only by administrator
Add event type on events menu item
Possibility to select multiple business types
Custom attributes icons
Possibility to group the attributes
New attribute type - multiple select drop down
Default time zone for opening hours
Possibility to add text on package page on top of the packages
Add featured offer feature to packages
Terms & conditions for contact
Min price and max price on offer search
New filtering criteria by review rating
New view for categories
New section on dashboard with actions that needs to be performed
New social network - whatsapp.
Add testimonials on business listing details view
Add the possibility to fill in address on events and offers from business listing
Add the possibility to add testimonials for business listings
New view for business listing details
New view for business listing search results
Add the possibility to automatically crop images
Improvements
Design improvements all search results pages and search filter
Design improvements for all item details pages
Design improvements for all grid content pages
Update import/export mechanism to allow multiple types
Show radius search also on search module
Add offer price on companies details page
Possibility to show/hide price on offers.
Possibility to delete all images at once
Replace social network icons with new ones
Add link to listing on report emailJS code refactoring
You can download it from our store:
http://www.cmsjunkie.com/j-businessdirectory
You can view the demo on
http://demo.cmsjunkie.com/j-businessdirectory/

From our Joomla extensions category: Joomla Business Directory