Another 2 weeks of sustained effort ends with great success, the release of the stable version 5.0.2 for J-BusinessDirectory extension. The new version does not address only the bug fixes from the previous release, but it comes also with some great improvements.

Let's take a tour and see the new features and improvements that have been implemented.


Offer & event details page improvements
The offer & event details view has been improved to offer a better experience
Claim process improvements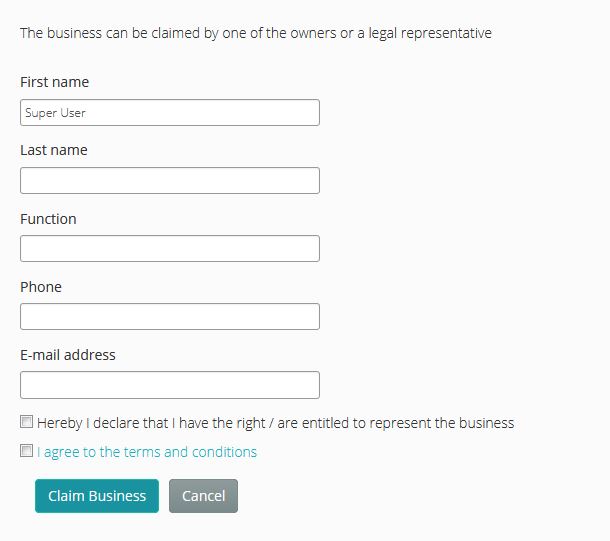 The claim process has been improved to facilitate registration, claim and pay for the listings in a much easier way.
Now, when a business owner wants to claim a business listing, he will have to do the following steps:
Register or Login
Enter the claim details and claim the listing
Choose the package (if packages mechanism is active)
Enter the billing details
Perform the payment

The whole process has been optimized and can be performed now without any interruptions.


Enabling specific payment methods for specific directory apps
Starting with version 5.0.2 you can activate the payment methods that you like for each of the directory applications.


New package features for directory apps
With version 5.0.2 you can make your website much more attractive for the business owners by providing different services to them.
Each of the service can be part of a package to allow you to monetize this.
New package features for directory apps
The date selection for the event search and the dashboards have been changed with a more user friendly aproach.
The complete list of new features and improvements
Below, you can find the full list of new features and improvements that have been developed in the 5.0.0 version.


New features
Payment methods can be enabled/disable for each directory apps
Add a thank you page after all payments
Business memberships
Add package features for all directory apps
Improvements
Claim process improvements
Improved payment process
Optimize html tables for list views
Improved design for the offer and event details page
Removed scrolling when a popup is being shown
Improved event search module date
New date selection for dashboard
Improved app design
Improved app installation mechanism
Reactivate open/close status
Icons can be removed on attributes values
Add the business name on event listing page
Bug fixes

Bing map issues
Load services by default for the current day
Menu id is not set correctly
Business service current day shows as active when it's not
Import modals display
Listings can be accessed with a direct link for an unpaid order
Categories menu functionality
Offer fields cannot be deleted
Attributes values are not deleted when an attribute is being deleted.
Currency symbol from general settings is overriden.
How to update?
At the moment you can only update manually. Download the latest version by log in to your CMSJunkie account and selecting the My Downloadable Products menu item on the left.


Bug reporting
Since this is still a beta version, some bugs may have eluded our QA team but they will definitely not get past you.
We have created a dedicated section for reporting bugs
http://www.cmsjunkie.com/forum/jbd-beta-testing/?p=1



From our Joomla extensions category: Joomla Business Directory