It is a pleasure to announce that J-BusinessDirectory extension, version 5.2.0 Beta is now live. With each major release, we are trying to get closer and closer to perfection. In this version, we have added some new useful features and applied multiple improvements to the existing functionality.

Let's take a tour and see the new features and improvements that have been implemented.
New Business Campaigns (JBD Campaigns)
The new ad campaign system creates a new monetizing possibility for site owners and offers the possibility for the business owners to advertise their own listing in different sections of the website.
New table design
A new modern design has been applied to all admin tables.



New Announcements Section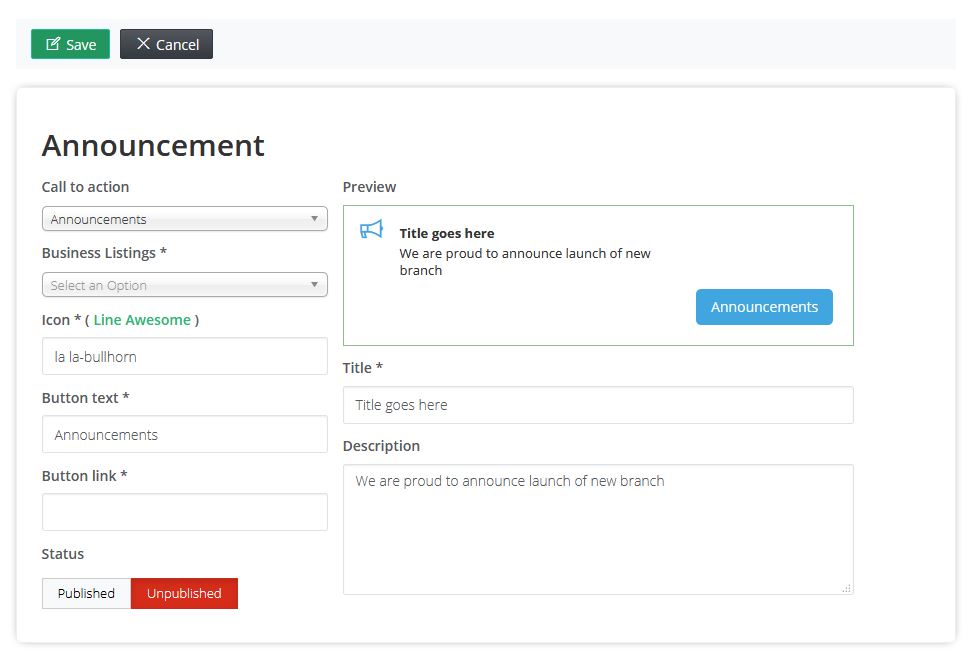 It is now easier for business owners to spread the news to their customers with the new announcement system.
Settings Search Tool
With the abundance of settings available in the J-BusinessDirectory extension, it was necessary to have a search tool to be able to locate the settings much easier.
New no items screen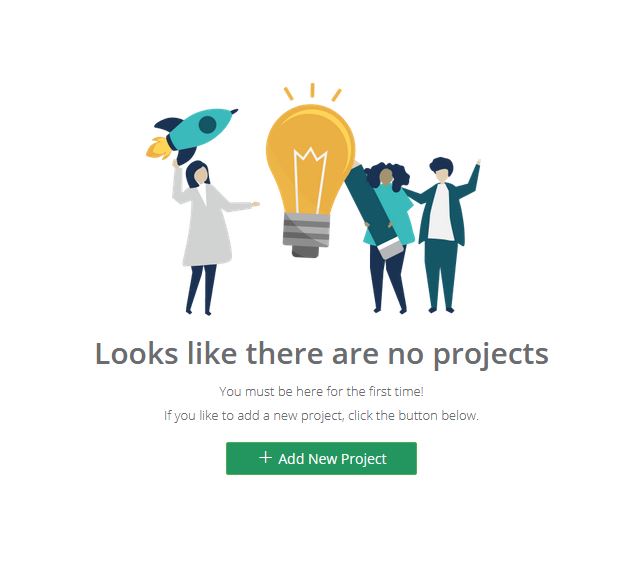 A new modern screen has been added for views without items.


The complete list of new features and improvements
Below, you can find the full list of new features and improvements that have been developed in the 5.2.0 version.


New features

Possibility to create paid add campaign for business listings - JBD Campaigns (https://www.cmsjunkie.com/joomla-business-directory/jbd-campaigns)
Announcements for business listings
New front-end package upgrade functionality
Claimed badge for claimed listings
Horizontal search filter for list style 5
New style for the search filter
Possibility to search for the JBD general settings fields
Limit location autosuggestions to country
GDPR - Add content responsible person
GDPR - Agreement for using the maps
Possibility to hide package custom attributes
New list view for events
Autosave for business listings
New modal design and structure
New design for views without items
Improvements
Improved map view for business listings list view
Improved messages section
Overall project structure improvements
Trim spaces when a search is being performed
Price list/Menu in a separate section
Improved front-end CP
Improved design for edit views
Overall design improvements
New table design for the admin business listings section




How to update?
At the moment you can only update manually. Download the latest version by log in to your CMSJunkie account and selecting the My Downloadable Products menu item on the left.


Bug reporting
Since this is still a beta version, some bugs may have eluded our QA team but they will definitely not get past you.
We have created a dedicated section for reporting bugs
http://www.cmsjunkie.com/forum/jbd-beta-testing/?p=1



From our Joomla extensions category: Joomla Business Directory