It is a pleasure to announce that the long-awaited J-BusinessDirectory extension, version 5.3.0 Beta is now live. In this version, we have added some new useful features and applied multiple improvements to the existing functionality.
All the code has been refactored to offer more flexibility and to be easier to maintain. After the extension update, we recommend to update also the view overwrites and clear also the browser cache.


Let's take a tour and see the new features and improvements that have been implemented.
New Listing Details page
New Front-end table design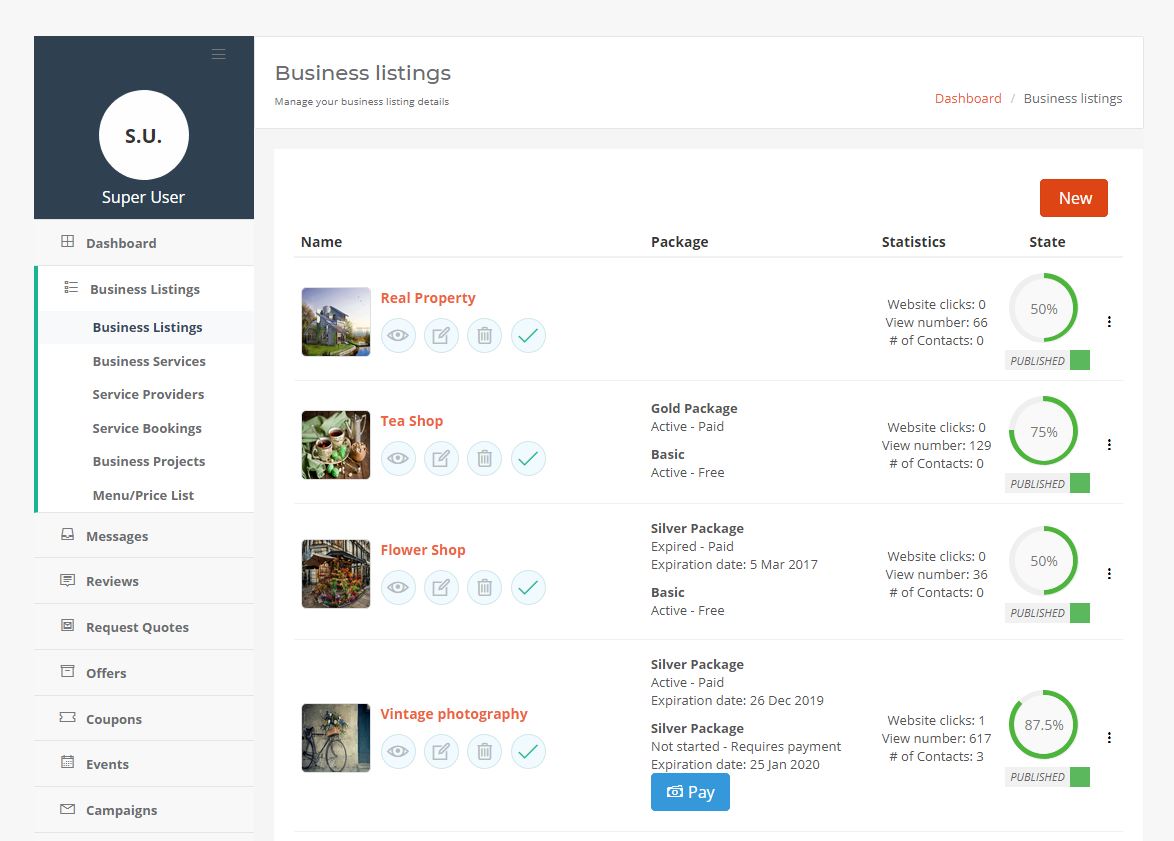 A new modern design has been applied to all front-end tables.



New Manage Reviews Section
It is now easier for business owners to spread the news to their customers with the new announcement system.
New Statistics Section for both Admin & Front-end Control Panel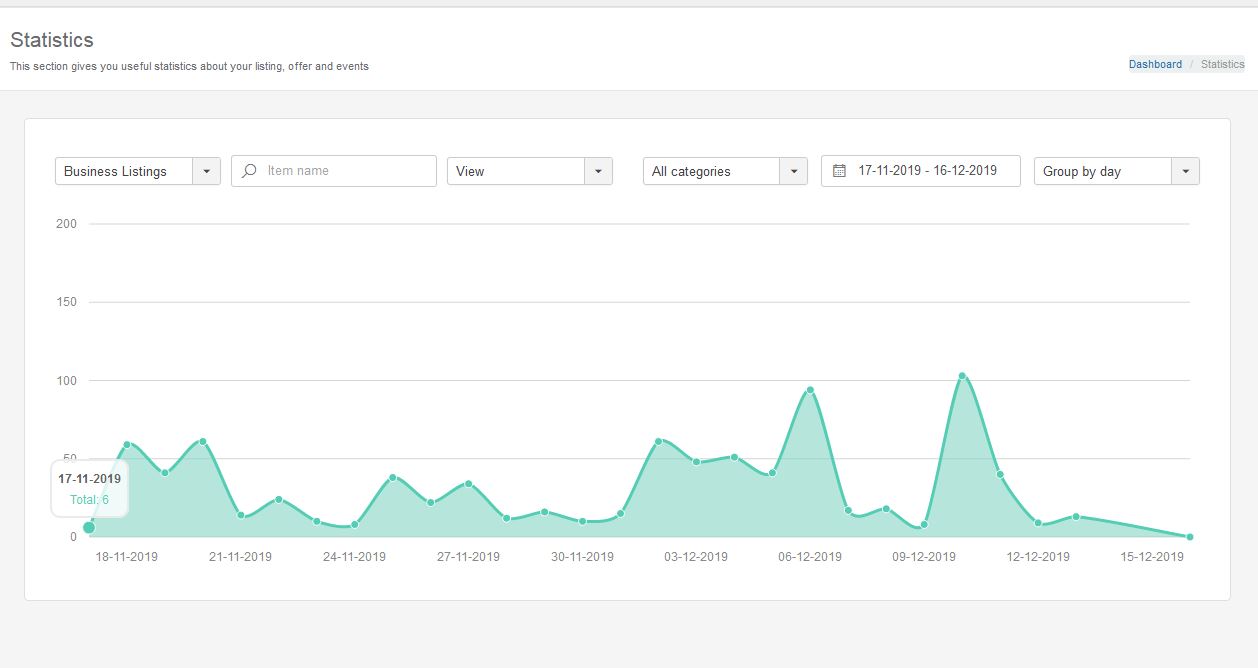 With the abundance of settings available in the J-BusinessDirectory extension, it was necessary to have a search tool to be able to locate the settings much easier.


The complete list of new features and improvements
Below, you can find the full list of new features and improvements that have been developed in the 5.3.0 version.


New features

New business listing details view
New statistics section for both front-end and back-end.
Possibility for a user to manage their reviews
Possibility to share reviews
New Control Panel for end-users
Recurring payment for Authorize.net
Settings for all directory sections
Request quote questions mechanism (separate addon)
New list layout for event and offer items modules
Improvements
Code refactoring
Sass code refactoring
Improved front-end tables design
New keys for test mode for payment processors
Optimized file inclusion for business listings list and details views
Design and text improvement for thank you
Redirect to the business listing website
All dashboard menu items have separate permissions
Change meta info for pages that are used for multiple items
Refactored the JBD Content plugin
Improve reports
Apply/save options for all front-end items edit views
New settings for participating companies on event attributes
Lock custom fields after approval
Repeated notifications upon expiration of a subscription
E-mail notification for moving one Business Listing from User X to User Y
Payment email notification
Improved all recurring payment processors
Processing animation when an action is being done
Optimize custom attributes display
Profile image also on the user dashboard
Keyword search includes now also the category name
Business owner cannot review itself
Business hours import improvements
Show number of items in the cart
Listing name on contact template
Reorganized general settings




How to update?
At the moment you can only update manually. Download the latest version by log in to your CMSJunkie account and selecting the My Downloadable Products menu item on the left.


Bug reporting
Since this is still a beta version, some bugs may have eluded our QA team but they will definitely not get past you.
We have created a dedicated section for reporting bugs
http://www.cmsjunkie.com/forum/jbd-beta-testing/?p=1



From our Joomla extensions category: Joomla Business Directory