J-Business Directory is not just a simple directory extension, it is the most advanced directory extension for Joomla! that powers thousands of websites. J-BusinessDirectory can be used for any type of directory: businesses, organizations, people, events, medical doctors, therapist and many more. With the abundance of features, it will provide you with the right recipe for success.
was
$129.99
Special Price
$99.99
Powerful Addons
Enhance your directory website features by using one of our directory apps!
JBD Appointments
Appointments booking services
JBD Campaigns
Appointments booking services
JBD Event Bookings
Appointments booking services
JBD Event Appintments
Appointments booking services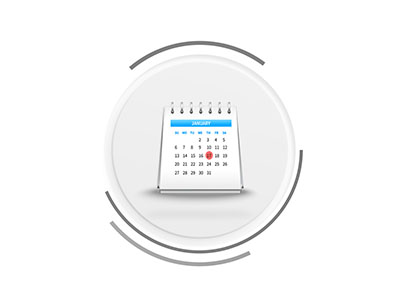 JBD Recurring Events
Appointments booking services
JBD Sell Offers
Sell offers functionality
JBD Conference
Conference functionality
JBD Quote Requests
Quote requests functionality
Have a quick look at our feature!
Simple Process
Download
Deploy
You don't need to be a computer expert or internet whiz to have a great looking business directory. With Joomla and J-BusinessDirectory, it's easy. Just download J-BusinessDirectory and activate in Joomla with a simple button click and you're ready. It couldn't be easier.
Easy installation & setup. The dummy data that comes with the extension help you get started with building business listings, offers & events like the ones you see in the theme demo.
Features
Take advantage of multiple configurations possibilities and features to take full control of your directory site and also to provide the best user experience. We include options for everything from the smallest detail to the biggest features.
Claim Listings
Don't wait for business owners to come to you! Entice them to sign up with our claim a listing function. Populate your site by inputting tons of listings, then let business owners claim and pay for the listing.
Advanced Search
Enjoy the benefits of the advanced search with the category-specific filtering.
Google map with business listings
Finding/Setting a business listing location hasn't been easier. Business listing locations are shown on the search and catalog page. Also, the business owners have the possibility to define the exact location by clicking on the map or by entering the latitude & longitude.
Multiple Configuration & Features
Personalize your extension with the help of multiple configuration options that will make your site look the way you want it! We provide multiple settings in general application settings to allow full control of functionality and display.
Opening hours
Give the business owners the possibility to enter their opening hours.
User Bookmarks
Your users will have the possibility to save the favorite business listings for later view.
User Generated Ratings and Reviews
Give people a reason to come back to your site again and again with user reviews. Businesses are rated on a five-star rating system with the possibility of defining multiple review criteria. Reviews can be moderated, so you have complete control.
Social networks integration
Social networks are an important aspect of marketing that you cannot ignore. We allow the integration with Facebook, Twitter & LinkedIn
A configuration of all business fields
We provide the possibility to configure each business field with the following options: Mandatory/Optional/No Show
Custom fields
You can create your own personal fields. Now you have the possibility to personalize the directory with the fields that you need.
Video integration
Videos can bring a plus on your presentation and it's included.
CAPTCHA
Protect your site from spam by activating CAPTCHA.
Responsive Design
Using responsive design is essential in actual conditions.
Extend your audience
More and more people are navigating using mobile phones and our directory helps you increase the traffic.
Be in sync with the trends
Responsive design is not a feature, is a standard
Mobile friendly
Responsive design and code mean that the changes layout for optimal viewing on any devices: computers, tablets & smartphones, easy reading, and navigation with no hassle
Multiple Views
More views, more options. J-BusinessDirectory extension gives you the possibility to choose between multiple views to tailor the extension as you want it.
Multiple list views
You can choose the view that you like from the wide range of list views that we offer
Multiple item details views
You can choose the view that you like from the wide range of items details views that we offer
Multiple module views
You can choose the view that you like from the wide range of modules views that we offer
Extend your audience with
J-Business Directory
Getting your data into the hands of the public has never been easier. Get your own app now and have us customize it for you. It's easy like that!
Flexible Powerful Pricing Plans
Create multiple plans, with the possibility to customize the included features. You can offer multiple plans with different features included.
Generate income!
The pricing plans give you plenty of ways to generate income.
Customize the plans based on your features
Create multiple plans with the possibility to customize the included features.
Recurring payments
Enable recurring payment with our JBD premium apps for PayPal, Stripe and PayFast. More details
Multiple payment gateways available
Multiple Payment Methods are available to provide the best option for you. Currently, the following payment methods are available: Paypal, Authorize.net, 2Checkout, PayFast, Bank Transfer, Stripe (paid)

Support & License
Our extension comes with a 6 months support & update period. After the support & update period expires you can still use our product but you will not benefit anymore of support & updates.
Means of support
In this period you can create tickets and forum posts that will be answered by our team in the shortest time possible.
Support expiration
After the support & update period expires you can still use our product but you will not benefit anymore of support & updates.
Stay up to date
We recommend to stay up to date to take advantage of our frequent improvements that will bring value to your directory.
Included JBD Extensions
The list of included extension that comes together with the J-BusinessDirectory extension
JBusinessDirectory Listings Search
Search through the existing business listings
JBusinessDirectory - Business Listings
Display the business listings
JBusinessDirectory Categories
Displays a list of the available business categories
JBusinessDirectory Offer Search
Search through the existing business offers
JBusinessDirectory Offers
Display the business offers
JBusinessCategories Offers
Displays a list of the available offers categories
JBusinessDirectory Event Search
Search through the existing business events
JBusinessDirectory Events
Display the business events
JBusinessCategories Events
Displays a list of the available events categories
JBD UrlTranslator
Creates SEO URL's based on the items alias.
JBusinessDirectory - Icons
Shows a section with some quick links in Joomla's Control Panel.
JBD Progress
Track the progress of a user to add his own business listing.
Customer Reviews
Items 11 to 20 of 21 total
Page
You're currently reading page

2
demo 4.6.2

Hi first of all thanks for your great extension , everything look fantastic on version 4.5.2 right now but for upgrading our extension to 4.6.2 we need more information about the new one therefore;
please upload 4.6.2 demo , So we can see the difference with more details online

Best regards

J Business directory

Great business directory, easy to use and agreat support. Thank you.

A great directory for Joomla easy to customize and modify.

EXCELLENT directory for joomla easy customization perfect sef-seo

directory

This is an outstanding extension for Joomla.
I've included in my site for lawyers, they really enjoy this directory.

Good product, excellent service!

This is a good product, and the customer service and quick response I received from George was excellent. My only con is I wish there was more customization.

Great price

I have recently added to my website. It's very easy to maintain and keep up to date.
The interface is very clean and easy to use, features are more than I need. Great price for such professional directory.

Great directory extension

J-BusinessDirectory is a great directory extension for Joomla!

One of the best extension out there with great value for money and have very helpful features.
Recommend to everyone who likes Joomla!

Directory

This is definitely a good Joomla directory extension! Easy to customize, easy to use, comes with nice features.

Directory extension for Joomla

After looking at many similar directory extensions, I chose this one. It was exactly what I need to use for my project. I have been using J-BusinessDirectory extension since I started new Joomla website. This extension is simple to use and looks great.

I was looking for such functionality for directory and I am happy that I have found this amazing directory extension for Joomla!

Directory for Joomla!

There is no better extension for the same features, very easy to run and to use.
Items 11 to 20 of 21 total
Page
You're currently reading page

2