Powerful features at your Fingertips
Easy to use, quality made, just the best extensions and themes you can get!
Wordpress
Get a fresh look for your website! Our template designs run on 5.0 and up.
Cross-Browser Ready
Our templates and extensions work great with all the popular browsers like Firefox, Chrome, Safari, Opera and Internet Explorer 9+.
Responsive Design
Responsive design and code that the changes layout for optimal viewing on any devices: computers, tablets & smartphones.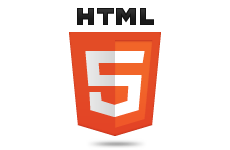 HTML5 & CSS3
Up to date with the latest HTML5 & CSS3. Standards compliant.
Fast & Lightweight
Fast loading times due to file minification, Data URIs and image sprites.
What do you get?
All the benefits that go towards your purchase
Best Quality
We design and create our products with quality as a first requirement.
6 Months of support
We offer enough support to get your project started and then some more...
Frequent & Automatic Updates
We continuously better our products with improvements and bug fixes. All available through automatic updates
Clean code
Every purchase includes 100% source code so you can customize and modify your reservation software the way you like
Start up Packages
Set up installations easily as seen on our demo.
Legendary Support
We strive to provide the best support out there. Don't take our word for it, try it yourself.
Easy to use,customize & update
Make overall use a breeze!
Custom Styles
Create a custom style using the existing styles or creating new ones.
Automatic Updates
Extensions can easily be updated without losing existing setup via the automatic updates.
Notifications
Get automatic update notifications on any of our extensions.
Choose from a large variety of Wordpress products: themes, plugins, widgtes to create the professional website you need. We've created functionality with quality in mind. Please make sure you check our Wordpress demo.